XOXO Happy Valentine's Day!!! XOXO
This is our girls' very own chalkboard in their room...our oldest writes notes to the baby on it...so very sweet! This morning I had it in the kitchen with a Valentine's Day wish for us all...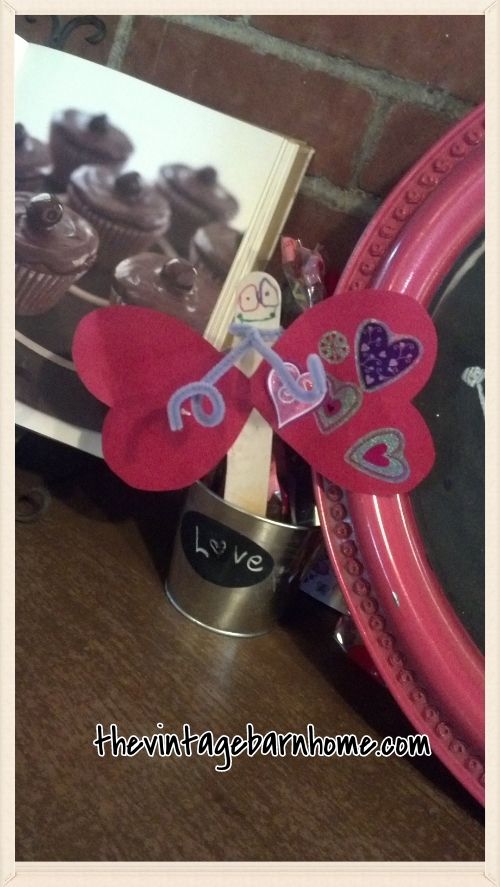 This is my sweet little love bug butterfly my preschooler made my husband and I...too cute!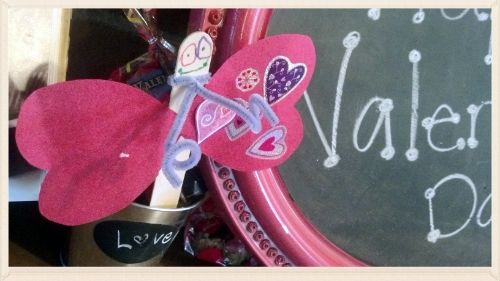 Sweet little butterfly! I am headed out the door to her preschool party now...so much fun! I ran out of time for those ooey-gooey home made rocky road brownies (don't worry...next time!) So, I pulled off a close 2nd...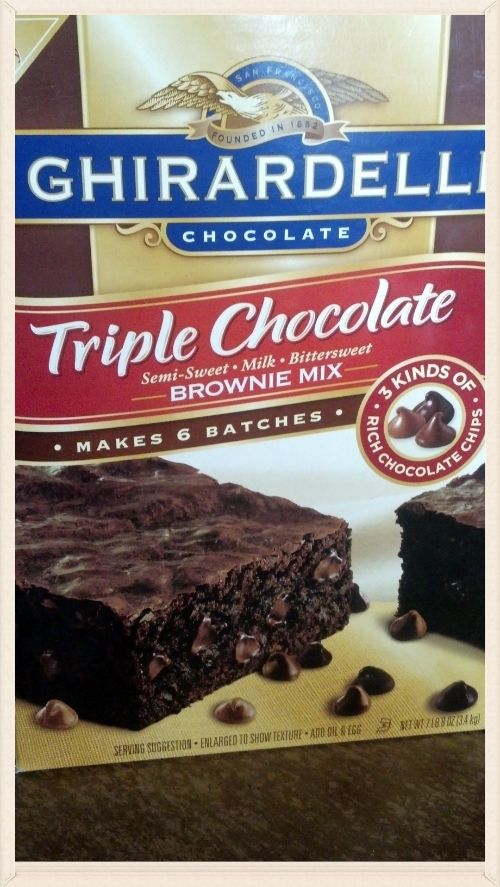 This boxed brownie mix is hands down our FAVORITE! I think 29 minutes is the trick...no more and no less! To doll these up a bit...grab a heart cookie cutter and powdered sugar in a sifter.
Cut out little hearts...perfect bite sized brownies!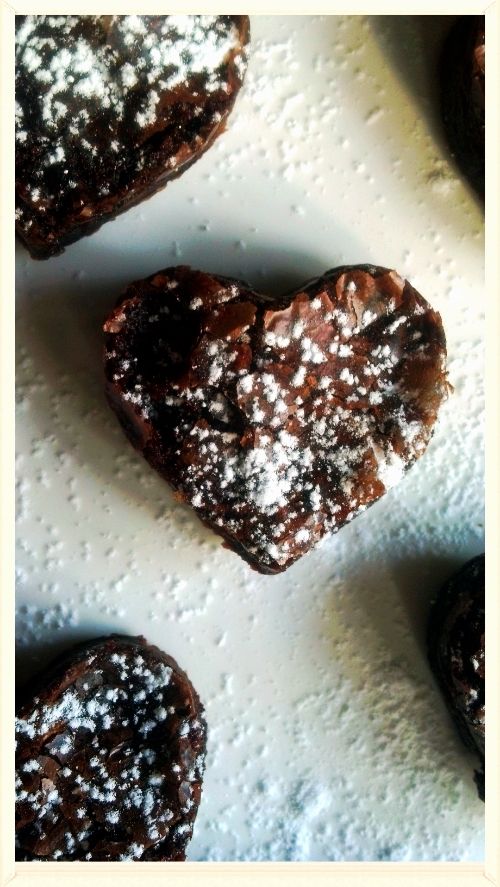 Sprinkle with powdered sugar...instantly cute little treat for Valentine's Day!
I hope your day (and each and everyday) is filled with LOVE!!!
Linking up to and ParTYinG with...................................