I was a little excited when I found this table. So excited...that I jumped right in painting it and forgot to take my "before" pictures. You will get a "during" picture here....
I found this table from a friend...she found it at a yard sale and didn't want it. Mine...thank you!
I started by cleaning it really well...wiping all the dirt and grime out of the grooves in the legs. Then gave her a nice coat of Annie Sloan Chalk Paint in Florence. Let that dry well and came back and distressed it lightly with a warm, clean wet rag. Off to let that dry well...laundry calling my name!
Next, I put on an even coat of Annie Sloan Clear Wax....this only has to sit for at least 30 minutes. I had a closets to clean out...so it sat for a couple of hours...no harm done. I always come back and buff with a clean, lint free cloth...elbow grease needed!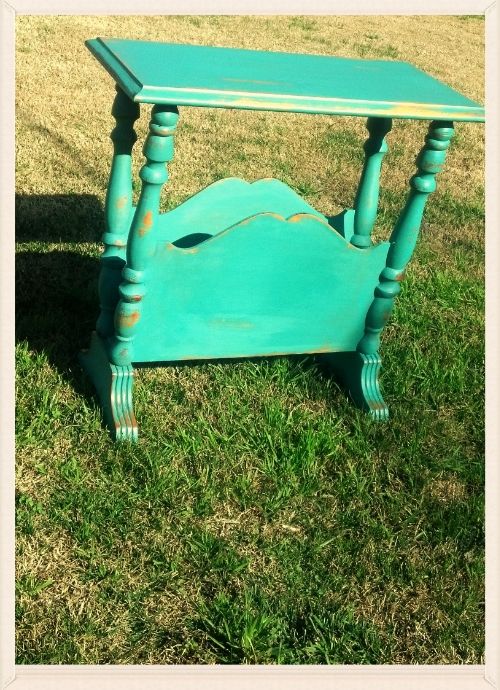 After working the wax in well...I am left with a nice, rich shine!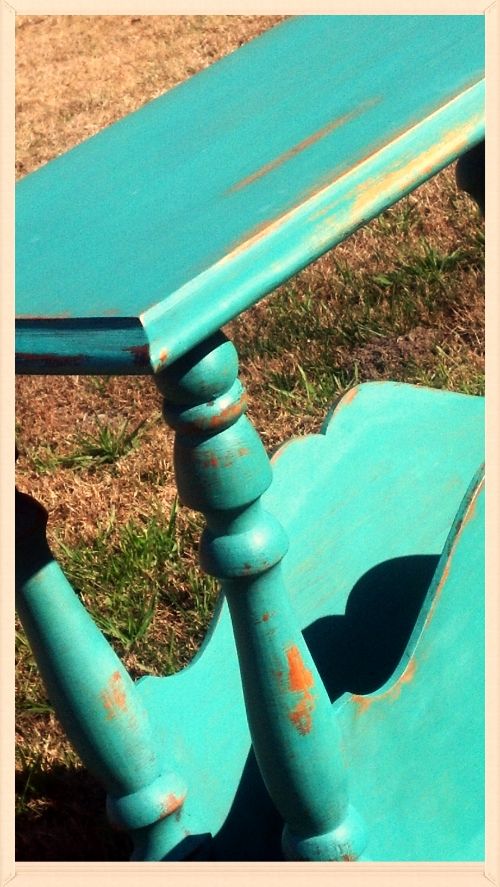 Just enough distressing...for an authentic worn look.
I love the legs on this...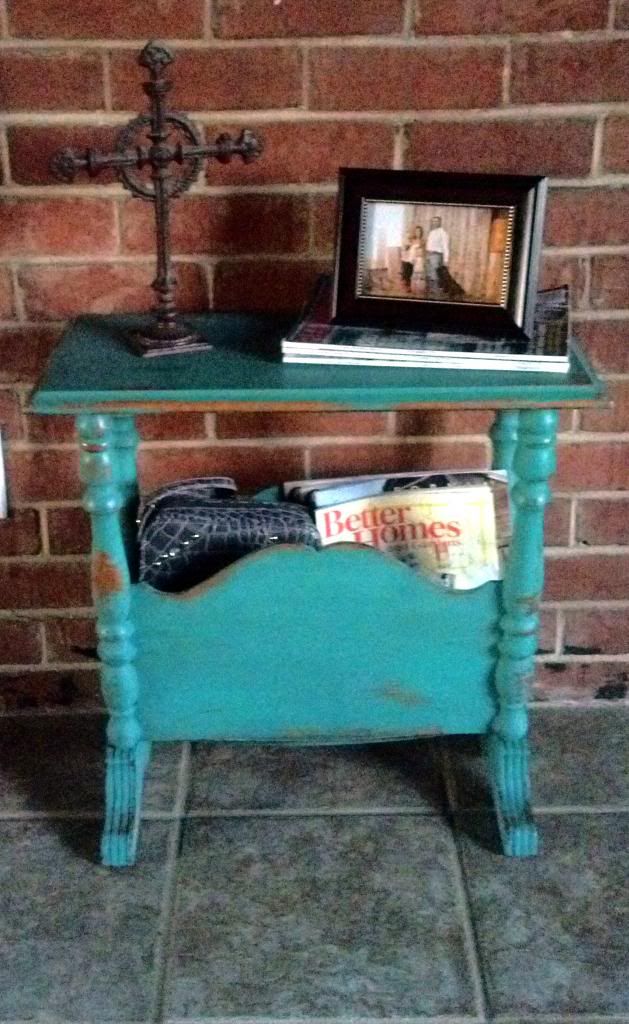 This picture made me nutso!!!! I have o idea why it is so fuzzy...tried everything. Oh well, I love this little table...not sure whether I am going to let her go or not!
I hope you have a fabulous Friday! My girls and I are headed to the park to play with some friends and have a little lunch!
Linking up to and ParTYinG with........