So, yesterday's post...led to this. I simply can't afford to buy all of the Annie Sloan...and if I am being honest, I like making something myself (duh!) Out to my garage...where my vault of paint is (wow, I have a lot of paint.) So...I am turning ALL of those cans into chalk-like paint. It is easy and I found it to work really well.
Here is what I did:
1. Mix 1 cup of latex paint...whatever brand/color...
2. 2 TBSP of UnSanded Grout (tile isle of hardware store)
3. Mix your unsanded grout with a TINY amount of water to form a paste
4. Mix your grout paste in your paint...mix WELL
That's it! It works the same as the EXPENSIVE stuff. Keep covered in an airtight container for a few days...you may need to mix in a tiny bit of water each time you use it.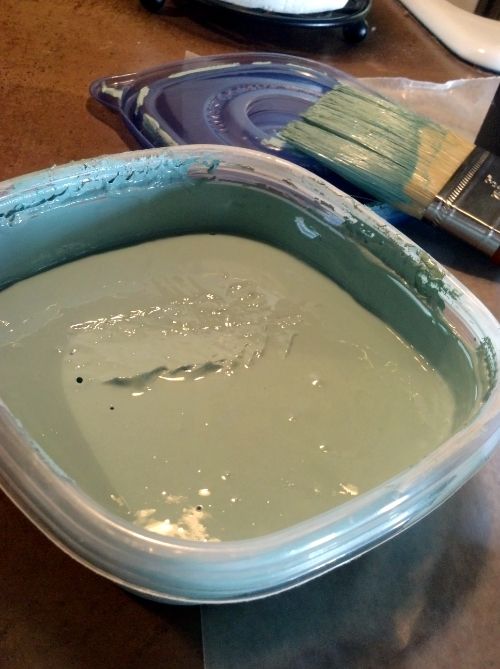 Here it is...it looks a little more green here than it is in person.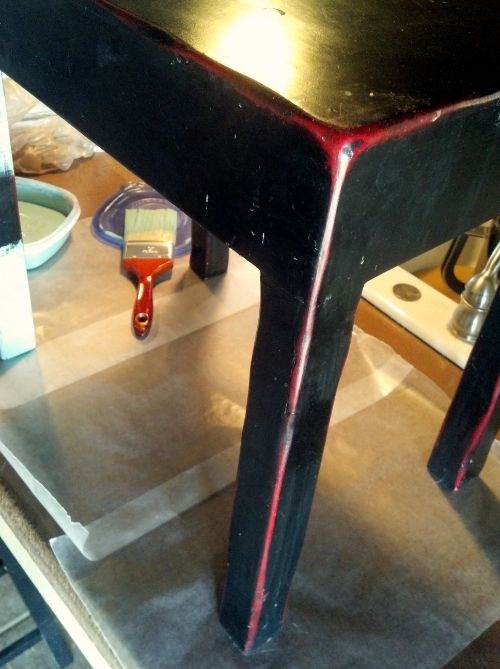 This is the table I used as my "test" piece. This is not real wood...so, if my chalk paint sticks to this then it will work on real wood. This table is actually the middle table to a set of three nesting tables I have throughout our living room.
My chalk paint went on easily and covered well. I gave it a light scuff with buffing/polishing sanding block just to smooth out the paint. Then I gave it a coat of wax...buffed it to a perfect shine once it was done...I LOVED it so much...I painted the other two tables!
My husband asked if everything in the house was gong to be this color now. Well, mister...maybe...just maybe! No...I like variety!
I just love the red and black coming through the distressing.
Done. Love it.
Try this paint recipe...and make it work for you. I got a text from a friend last night that mixed up her own red chalk-like paint and painted a coffee table. We both LOVED it!
Linking up to and ParTYinG with: