As the days are getting longer...the oats are getting closer to harvest.
(Closer to the beginning of the busiest time of year...around here, anyway!)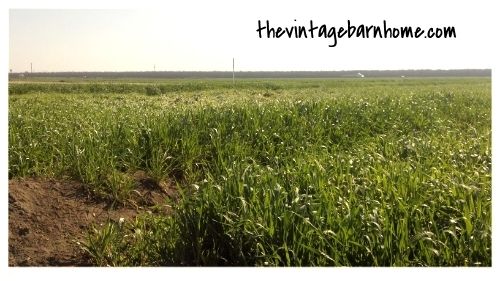 My husband will harvest these fields of forage oats mid-April...and "ensilage" the oats.
The process of making silage includes first cutting/swathing the oat (any forage) chopping, piling and packing.
Here, you can see the piling and packing of the pit.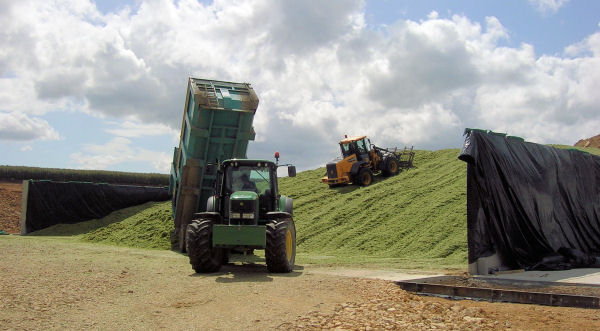 Then fermentation starts...and takes at least 21 days before it is ready to be fed to the cows.
Eat up, girls!! Make that milk!
Speaking of milk...this treat will need a glass of milk for sure!
We haven't made these PB & J bars in a while...perfect treat!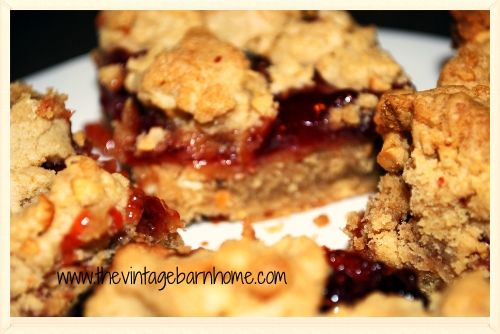 They are delicious...a little rich...of course you will need a glass of milk!
(You didn't think I was going to forget that, did you?)
This recipe comes from Ina Garten, The Barefoot Contessa.
Love her recipes...and cookbooks!
So...here is the recipe:
PB & J Bars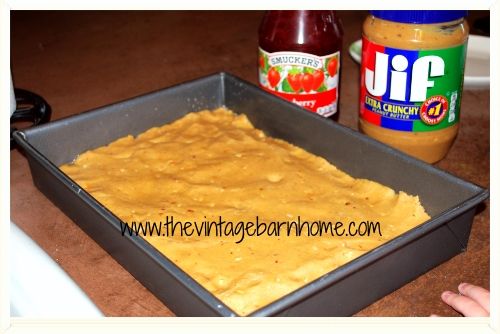 Spread 2/3 of the dough into the prepared cake pan and spread over the bottom with a knife or spatula.
(See the my helper's sweet little chubby hand...this is such a fun recipe for kids to help with!)
Spread the jam evenly over the dough.
Drop small globs of the remaining dough evenly over the jam. Don't worry if all the jam isn't covered; it will spread in the oven.
Sprinkle with chopped peanuts and bake for 45 minutes, until golden brown.
My girls and I did not sprinkle with extra peanuts...our "Super Chunky" PB didn't lie.
There were PLENTY of peanuts in the peanut butter!
Cool and cut into squares.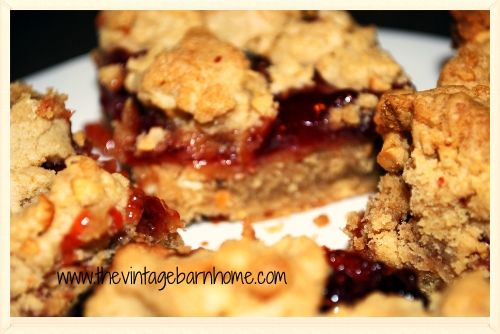 Grab yourself a glass of milk...and sit down to a perfect after school snack
or an anytime treat!