We live in my husband's grandparent's old home...right on the dairy. We have done a lot of work...little by little to make this house our home.
Our house is a beautiful, ranch style home...with high-beamed ceilings that are a lovely dark-barn wood. I love them...but, it limits me with wall colors. I LOVE dark wall paint...but, don't want our home to feel dungeon-ish!
Here, you can see the beautiful wood ceiling...love it!
I updated those ugly brown curtains (I know you were wondering.) Click
HERE
to see the drop cloth curtain tutorial...much better!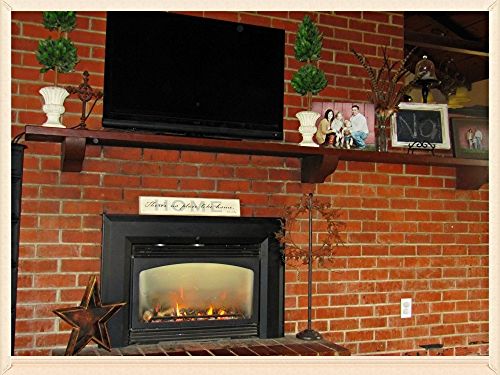 Here is our brick fireplace...I jokingly tell my husband this is one of the reasons I married him. (Truthfully...when we were first dating...I thought I REALLY love his house and this brick!)

Working on adding more pics...come back soon!