This one took a while to find.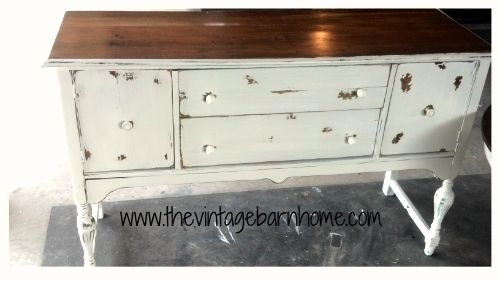 I snuck out of the house last Saturday morning...both girls still sleeping soundly in their beds and daddy was entering cow records on his laptop. With coffee in hand (and a second cup in my travel mug) and some cash...I hit the road searchin' for finds.
I searched.
I searched some more.
I almost went home.
SO glad I made one last pass down the main street and made a right at 13th St.
Here is the before...
This buffet wasn't even visible...it was another cute little cabinet that caught my eye. As I was talking to the gentlemen selling his stuff...he said I ay be interested in his girlfriend's buffet in the house.
Um...not sure I should go in...
(the chicken in me said "don't do it..."but the junker in me said "let's go!")
Thankful they showed me this in hopes of selling it to me. Sold.
They emptied her contents right then and there.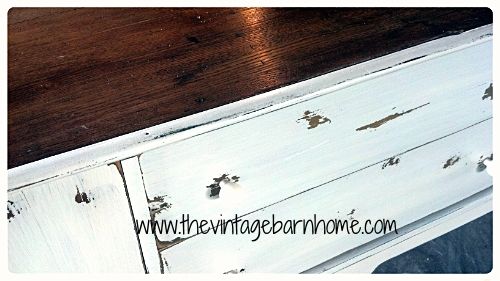 I LOVE the stained top on this...the wood resembles a beautiful wide plank wood floor
(I want a floor like that some day!)
This piece definitely had a farmhouse feel to me...so, I painted it in an off white color
in my own home made chalk-like paint recipe you can be find
HERE
.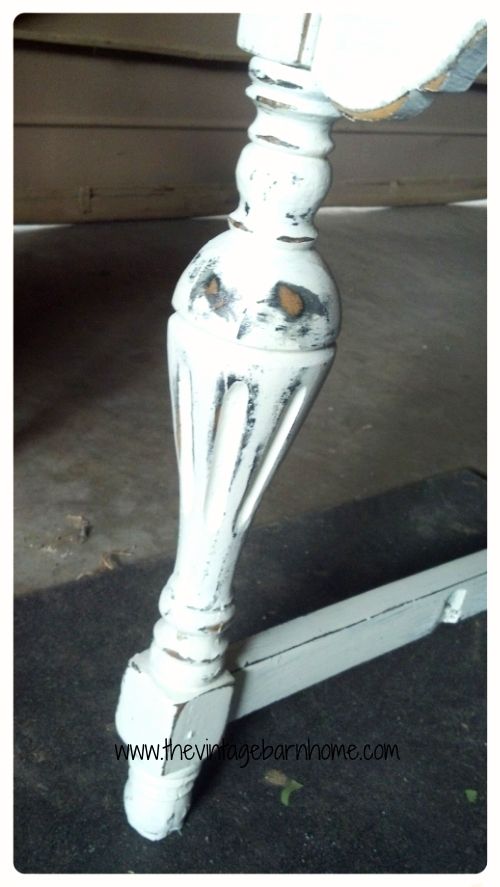 I gave her a good distressing...
It matches perfectly with this table I finished last week...but, it won't be going with the table.
This buffet sold within about an hour of me posting pictures of it on my
Facebook Page
.
Lovin' the rich wood top on this table...remember, this was found in my in law's barn!!!
I hope you have a fabulous week...I have lots of project before and afters to share with you!
Maybe you have a before and after you would like to share? I would love to see it!!
Linking up to & ParTYinG with: