I LOVE a good vintage find...I usually fix them and part with them.
Not this one...she's mine!
Here is how she looked when we got her home.
(I say we...my husband just LOVES hauling furniture for me, wink wink.)
I always clean each piece first by wiping out all drawers, wiping the furniture down with TSP or vinegar and remove all hardware. I couldn't wait to get started...and had just
the idea for a color.
You can read my recipe for home made chalk-like paint
here
. The color I used here was an 8 oz sample of
Martha Stewart's Cornbread and I mixed in a drop or two of a milky white to soften it.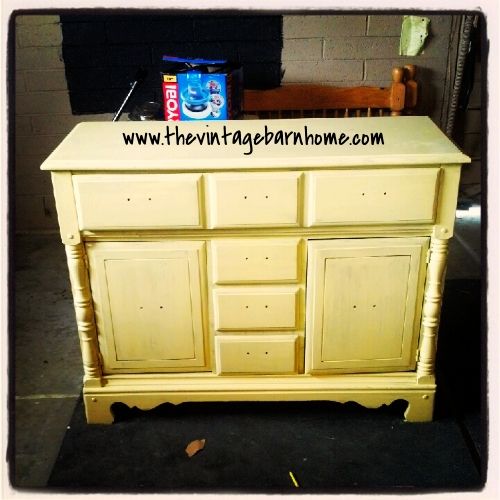 I applied two light coats of my paint...
You can see where I lightly distressed in real-worn areas.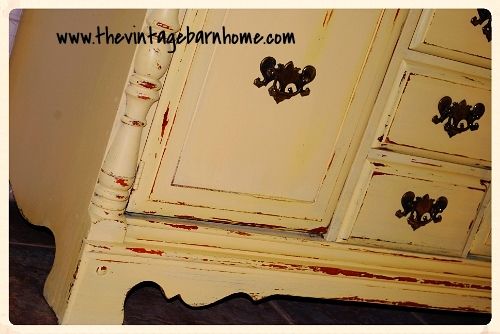 The hardware is all original...and I kind of thought of painting the hardware white. But, I love original hardware...and am leaving them as-is for now.
Love the worn look...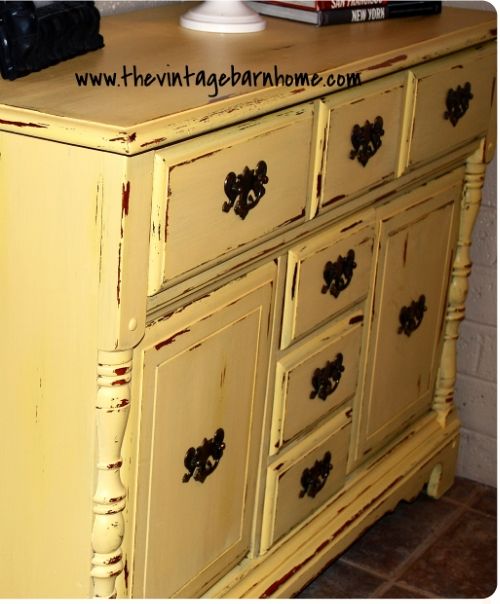 I think this is the perfect butter-y color for our dairy farmhouse!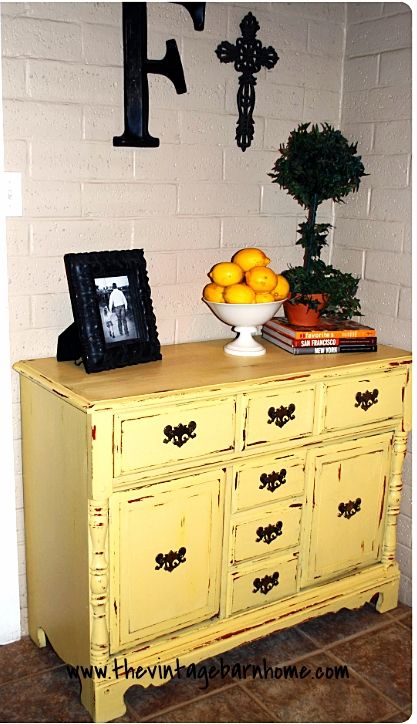 I found that large frame at a yard sale a few weeks ago...and painted whit chalkboard paint (I know...you are shocked, right?) right over the pictures. I had this in the garage and couldn't decide whether or not I was going to sell it. Well, duh...it is perfect for this buffet!
Tackle something you have on our "to do" list...make your house your home one project at a time!
Linking up to and ParTYinG with: