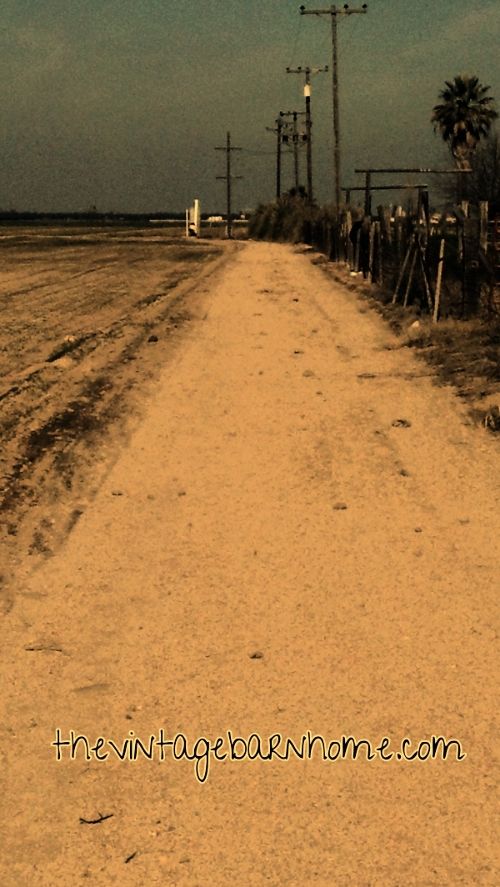 Here is my treadmill...no gym for this mom. My tennies on...check. Two PB & J's made for the girls...check. Girls saddled in the double jogger...check. A couple of waters and sunglasses...check. My favorite workout is pushing our two girls around this dairy...it is fun for them and I get in a great walk! (I get BORED with workout DVD after DVD...ugh!!!!)
How can I not clear my head out here? It's quiet and calm. I have done, do and will do most of my thinking out out here. I plan little things like what I am going to wear to that wedding on Saturday night, what's for dinner tonight, what color will make that side table from the thrift shop pop...and fun things I can do with my girls this week.
This is Millie, our chocolate lab. My husband inherited her in our marriage...she was my puppy but soon realized dad was the one who runs this dairy and does the cool stuff. She thinks the sun rises and sets on my husband...he won't admit it...but, he feels the same about her. She loves our walk, too...she just enjoys it at her own pace now. Millie has cancer and needless to say...we love her and are spoiling her. Yep, she sleeps in front of the fireplace every night.
I have told you before...I didn't grow up in the country. So, to be able to tell our girls what crop that is when they ask...feels good. To be able to tell them why daddy has certain pumps on or off at certain times...feels good. I am learning something new everyday about being a dairy farmer...from the best one I know...my husband!
Lunch time! We will dive into feeds and who gets fed what...and why in another post.
It is always a treat to visit the maternity barn...so exciting to see a calf born!
Thanks for joining us on our walk...have a great day!