You hear it over and over again...."Time goes so fast." It does. Our oldest is 4 today! It seems like we just brought her home from the hospital?!?! Funny Story. I went into labor on the morning of my baby shower. Yep. Missed the party completely! Back pain to me had always meant I slept funny, or worked out extra hard and was sore. Nothing crossed my mind. Then...my water broke but nothing else happened. Hmph.... I took my time that morning getting ready, because I was SURE they would check me and let me go to the shower and come back to the hospital. Did I mention she is our oldest? My first baby, first labor....I didn't have a clue! Long story short...the hospital admitted me and the party went on without me. My mom and sister really had to have the party...guests were coming! Well, Natalie arrived...4 weeks early and PERFECTLY healthy and beautiful! The first thing I ate after delivering her was a chocolate pudding with crushed oreos (the only thing my husband could find that late and Natalie to this day eats chocolate pudding like it is going out of style!) and I also ate the BIGGEST piece of my baby shower cake. I think that has to be the BEST meal I have ever had!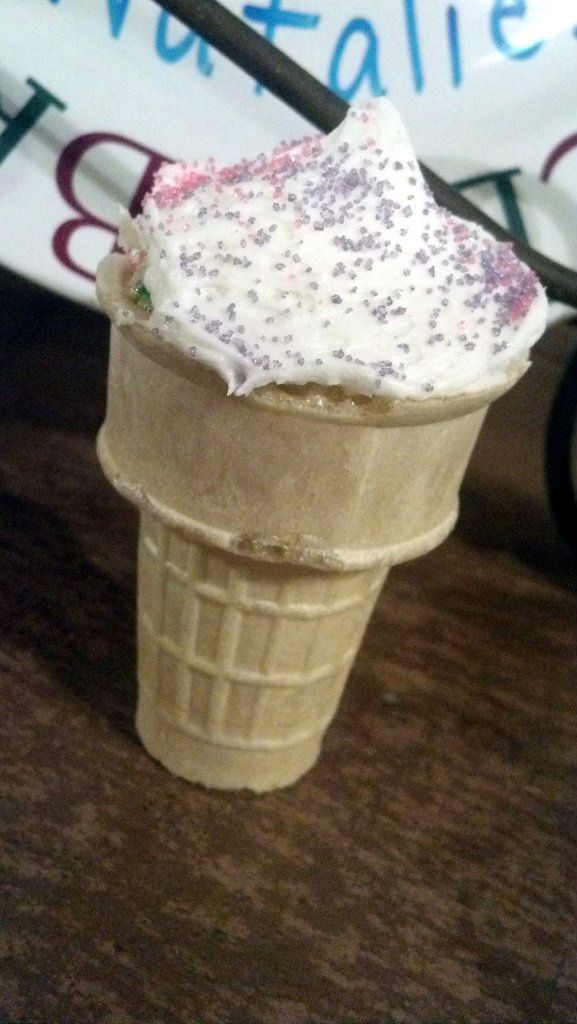 Speaking of cake...I am taking cupcakes to Natalie's preschool class this morning. We are stepping it up a notch (HONESTLY, these are EASY!) with these Ice Cream Cone Cupcakes. You may have seen these or even made them...but, if not...I am here to tell you they are easy!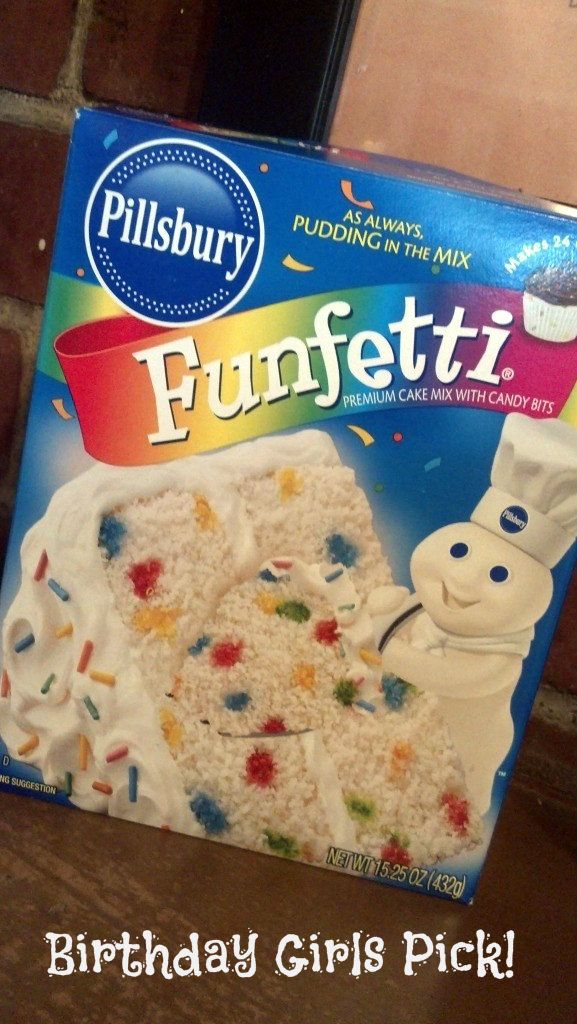 Yes. I used a boxed cake mix...for many reaasons. They are moist, delicious and a time saver!
Line up your ice cream cones on a flat surface. Make sure they are flat on the bottom (scratch off that little bump on the bottom center of cone if you have to.) They will stay even when filled...I promise!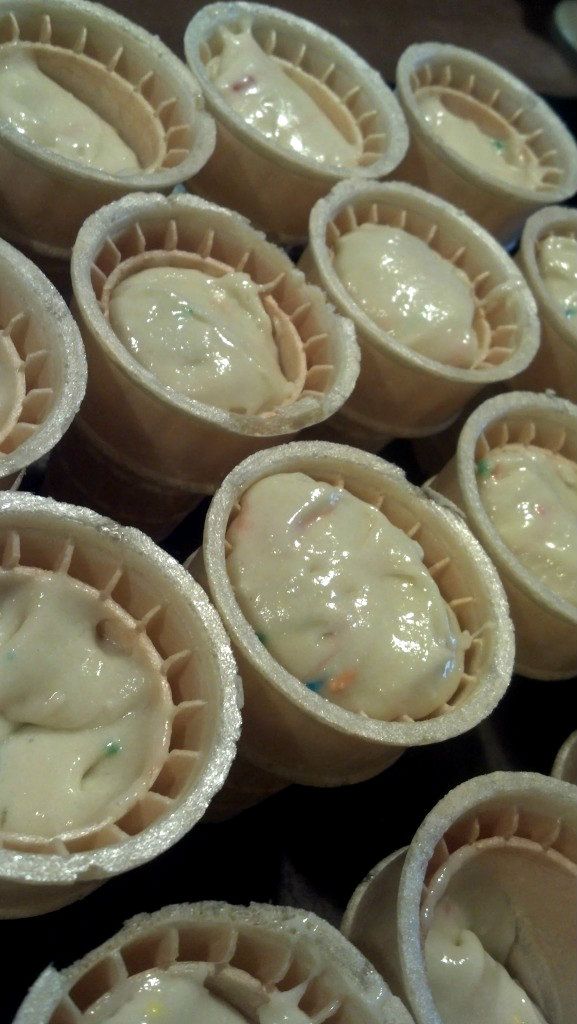 Mix the cake batter as directed...and fill to the inside mark of the cone (about 3/4 of the way up.)
Let the cupcakes cool...and frost however you like. I filled a pastry bag and piped the frosting on there to look like an ice cream cone. Natalie frosted some of her own...and put pink and purple (of course!) sprinkles on them.
Our preschool friends are in for a treat this morning!! Love & Junk~ Julie