The countdown is ON! WooHoo!
Days...just days are left before our Fancy Flea Market!
So, for today's "Transformation Tuesday," you will be getting a few BONUS peeks
at some fun "Before & Happily Ever After's," as I like to call them.
This dresser was in pretty good condition...look at ALL that original hardware!!!

I scooped this one up and gave her a cute coat of a creamy white for a shabby chic look...
and voila, cute!!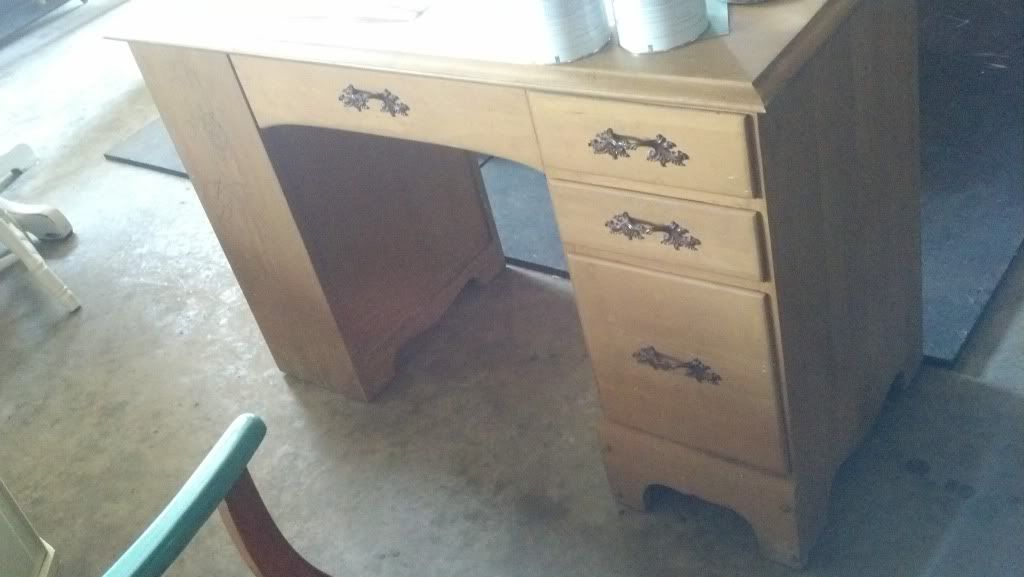 and after. I am really in LOVE with this Martha Stewart Bougainvillea!!
I didn't have a chair for this desk when I bought it...I was sure I could find a cute one somewhere.
Mother In Law to the rescue...she scored a set of two of these chairs for $10 for me!

I spruced this one up with a cute little coat of creamy white... and painted that
twin headboard/footboard you see in the back. Instant set!!


A chocolate brown damask...what a look!!!
I have more...working on getting it all together and LOADED in the trailer by Wednesday.
See you at the Fancy Flea Market...click
HERE
for more information!
Oh, and DO NOT forget about the FABULOUS GIVEAWAY I have going on...
click
HERE
to enter!!
MONDAY:
TUESDAY:
WEDNESDAY:
THURSDAY:
FRIDAY:
SATURDAY:
SUNDAY: